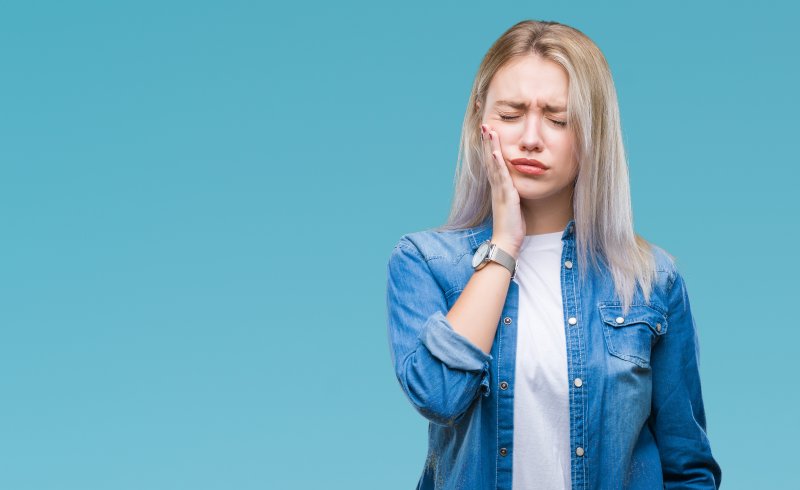 When a dental emergency strikes, the last thing you want to do is to scramble around trying to figure out what to do. When you're in pain, you don't want to be thinking about what your next move should be.
For that reason, it's a good idea to try and have a working knowledge of the most common dental emergencies and what you can do about them. Here's a guide to some urgent oral health problems you might have to face someday.
Lost Restorations
Most people have some kind of restoration on their teeth, whether it be as tame as fillings or as encompassing as multiple veneers. In any case, no dental work will last forever, which means that if you aren't careful it's easy for them to fall out.
If you lose a restoration, you should try to save it if possible. Depending on the condition of it and your teeth, you might be able to just put the restoration back onto your tooth. If not, then your dentist will replace it, either in-office or by ordering a replacement.
Cracked or Fractured Teeth
While this is fairly severe, it's unfortunately not uncommon for people to suffer a serious injury to their teeth, resulting in a cracked or fractured tooth. This is a serious oral health problem that is not only deeply painful but can result in a wide variety of issues if left untreated.
Your dentist may treat a fractured tooth with a dental crown or root canal, but if the fracture extends far beneath the gum line and can't be repaired, the tooth may need to be extracted.
Toothache
If you have a debilitating toothache, you should talk to a dentist as soon as possible about helping you. Toothaches are not only painful, but they're also typically indicative of a serious infection that could deal damage if left untreated.
Toothaches are often treated via a root canal, which removes the infected pulp and covers the tooth with a crown. In the worst cases, dentists may also extract the infected tooth.
Now that you know a little more about these conditions, you can be better prepared if you have to deal with them.
About Our Practice
At Patriot Dental, we're proud to offer conservative dental care to our patients, offering everything from preventive care to emergency treatment. Both Dr. Lisonbee and Dr. Henry love nothing more than being able to change their patients' lives for the better via caring, comprehensive dentistry. No matter what brings you into our office, we're happy to say that you'll be able to leave with a healthy, beautiful smile.
If you have any questions about dental emergencies, we can be reached at our website or by phone at (850) 477-1120.