Smile Makeover—Pensacola, FL
A Brand-New Beginning for Your Smile
For many patients thinking about enhancing their smile, they need more than one treatment to get the exact look they are going for. Rather than addressing each imperfection individually, we can take a more comprehensive and efficient approach with a smile makeover in Pensacola. This method combines multiple cosmetic treatments into a single, cohesive treatment plan that allows patients to achieve the dramatic transformations they deserve in less time here at Patriot Dental. Want to learn more about how it works? Just keep reading before giving us a call to schedule a consultation!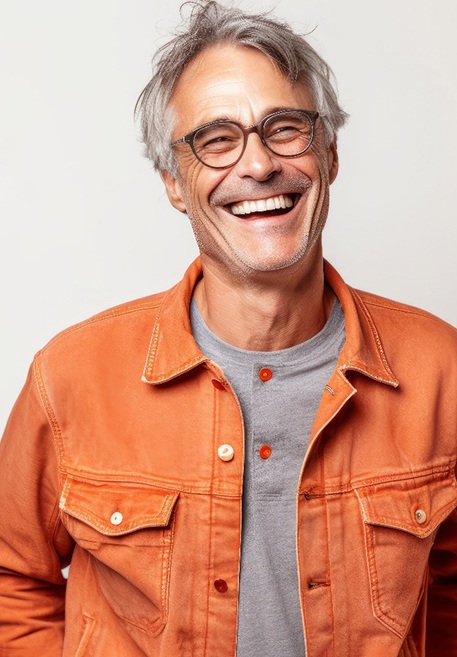 Why Choose Patriot Dental For a Smile Makeover?
Fully Customized Dental Treatment Plans for Each Patient
Friendly & Understanding Dental Team that Prioritizes Comfort
Beautiful, Natural-Looking Results That Are Made to Last
How Does a Smile Makeover Work?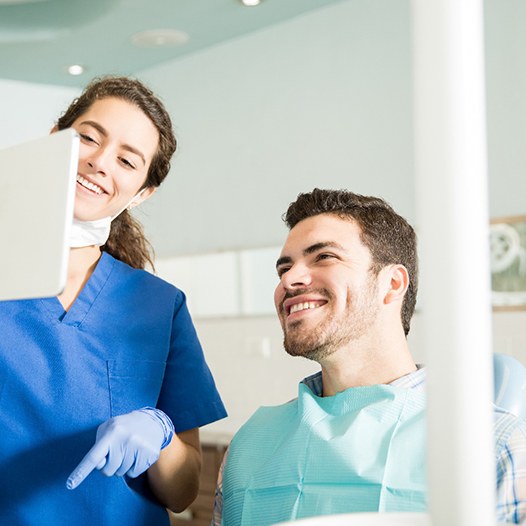 As touched on above, a smile makeover isn't a singular treatment, but rather an entire treatment plan that may include a combination of multiple cosmetic and restorative procedures. At a consultation appointment, you'll discuss your goals with your cosmetic dentist, and they'll let you know if a smile makeover offers the shortest path to your desired result.
If it does, your dentist will formulate a plan based on the changes you hope to make and the current state of your teeth and mouth. Each smile makeover is 100% customized to every patient. So, it can include a wide variety of procedures ranging from veneers and teeth whitening to dental implants, crowns, and more. Our team will create a wax mock-up of your renewed smile for you to evaluate and approve so everyone is on the same page right from the beginning.
All of this will be discussed and laid out at your initial visit. When you decide to begin, you'll attend multiple appointments spaced weeks apart, and the entire process will likely take a few months to complete.
The Benefits of Getting a Smile Makeover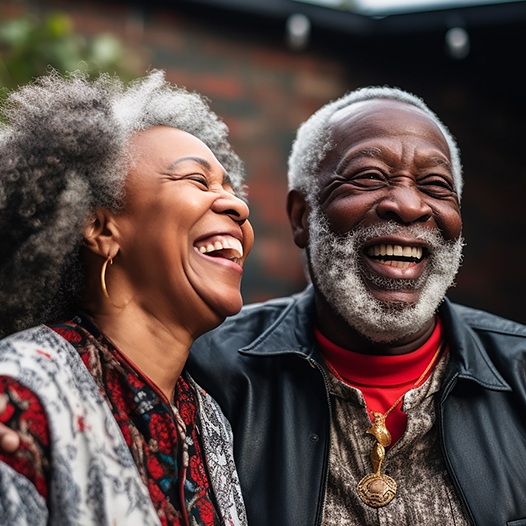 The primary benefit of a smile makeover is obvious—it greatly improves someone's appearance in a way that makes them much more confident day to day. But the benefits are more than skin deep. This treatment plan also gives your dentist the chance to fix longstanding problems like missing or damaged teeth and bite issues along the way. They do this because a healthy, functional smile is also an attractive one, plus this makes sure that your results will last as long as possible.
Between these two effects, a smile makeover has the potential to boost someone's mental and physical health at the same time, which can ripple out into their personal and professional life in countless ways.
Understanding the Cost of a Smile Makeover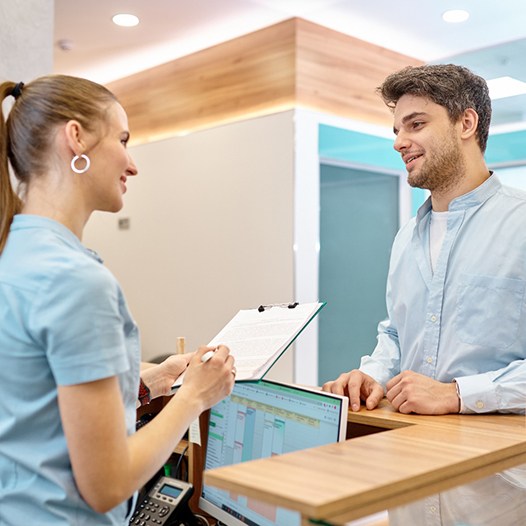 The strength of a smile makeover is that it is so flexible, meaning it can be tailored to each patient down to the smallest detail. Because of this, there is no fixed price—it is always different based on the collection of treatments someone needs. Our team will go over all of the cost information with you before we provide care so you know exactly what to expect, and we'll even work with your insurance and third-party financiers like CareCredit to help make your new teeth as affordable as possible.
Smile Makeover FAQs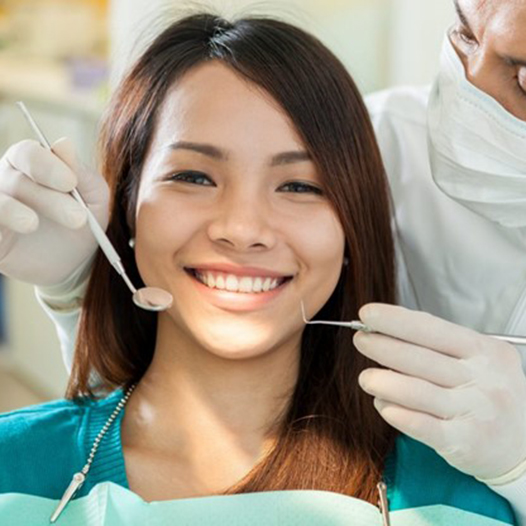 It's natural to have questions about any sort of dental treatment—especially if your smile's appearance is involved. But rest assured, our team here at Patriot Dental has answers! We've gathered a few of the most frequently asked questions that we receive about smile makeovers, so that you can feel confident about committing to treatment. Read on to learn more or contact us today for additional information or assistance; we're excited to begin transforming your pearly whites and give you the grin you've always desired!
How Long Does a Smile Makeover Take?
Ultimately, a smile makeover's duration can vary. The only way to know the exact timeframe of your smile makeover is to come in for an initial consultation with our team—since every smile is different, we can't give you a good idea of how long it'll take to beautify yours without seeing it first! Some procedures can be completed in just one quick visit, including whitening and cosmetic bonding. Other solutions, like veneers or crowns, can take multiple visits due to the amount of customization involved. Depending on your needs, we can create a flexible treatment plan that fits within most timelines or busy schedules!
Does a Smile Makeover Hurt?
Since smile makeovers involve multiple procedures, it's natural to wonder whether they're painful or uncomfortable in any way. The truth is, we always want you to feel completely comfortable and pain-free when you're seated in the dental chair, so Dr. Lisonbee will take every step necessary to ensure this. Additionally, many cosmetic dental treatments are non-invasive; teeth whitening and cosmetic bonding, for instance, don't even require anesthetic. Some cosmetic work does have the potential to cause residual soreness or sensitivity, but it's often mild and fades fast—and if necessary, it can easily be managed with our advice!
Am I a Good Candidate for a Smile Makeover?
If you're unhappy with your smile and you're ready to do something about it, then you're likely a good candidate for this cosmetic service. All sorts of issues, ranging from chips and cracks, stains, gaps between teeth and more can be addressed with a wide assortment of innovative solutions. In any case, we'll still want to confirm your oral health before getting started; any underlying issues like cavities, gum disease, and more can significantly lower the success of your procedures! Once things are all clear, we can get the ball rolling after we've reviewed your smile goals and outlined a customized treatment plan.
Will Dental Insurance Cover My Smile Makeover?
Generally speaking, dental insurance doesn't cover a smile makeover, since these treatments are elective and cosmetic rather than restorative in nature. However, there may be exceptions if the treatment also provides oral health benefits. For instance, it's possible for a crown or veneer to receive partial coverage if it also builds up or protects a tooth. Our team is happy to sit down with you to help you better understand your plan so that you can ensure you're making the most of your benefits.