Emergency Dentistry – Pensacola, FL
Call Us When an Emergency Strikes
There's no one "catch-all" definition of a dental emergency, but you'll usually recognize it by the severe amount of pain it causes or the damage it leaves on your teeth or gums. You can't put off treatment during a true emergency; it's vital to see a dentist right away to have the best chance of saving your teeth while also stopping your pain as quickly as possible. We recommend that you put the number for Patriot Dental in your phone right now, so you can reach out to Dr. Lisonbee and Dr. Henry immediately when you need emergency dentistry in Pensacola, FL.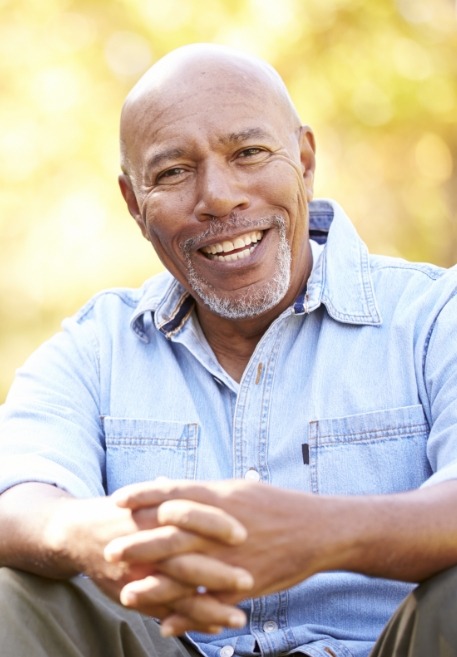 Why Choose Patriot Dental
for Emergency Dentistry?
Same-Day Emergency Dental Treatments
Oral Conscious Sedation for Stress-Free Visits
One-Stop Shop for Variety of Services
Common Dental Emergencies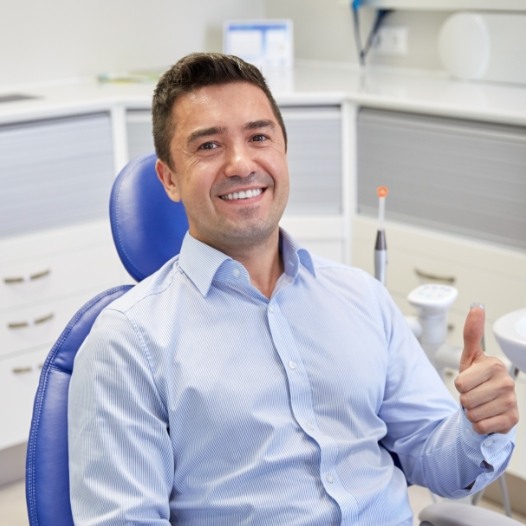 From infections caused by poor oral hygiene to trauma suffered during an accident, there are so many kinds of emergencies that you might experience. You should be familiar with the basics of how to deal with particularly common dental issues; we can give you advice when you call our dental office, of course, but the sooner you can take control of your situation, the better. Take note of the tips below, and don't forget to always call our dental office as soon as you realize there's something wrong in your mouth.
Toothaches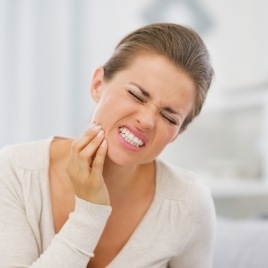 Check to see if there's anything stuck between your teeth. Remove food particles and other debris with dental floss, and rinse your mouth with warm water. If the pain does not stop, take ibuprofen, naproxen sodium, or another painkiller. If any swelling is noted, apply a cold pack to the area in 15-minute intervals.
Chipped/Broken Tooth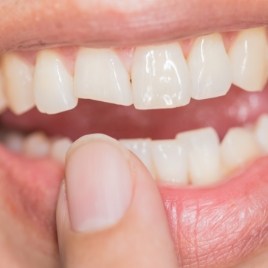 A chipped or broken tooth should always be examined as soon as possible, but it rises to the level of an emergency if you experience pain or see a crack that extends below the gum line. Avoid using the damaged tooth to chew. Use sugarless gum or dental wax to cover sharp or rough edges. Rinse with warm water to keep the area clean.
Knocked-Out Tooth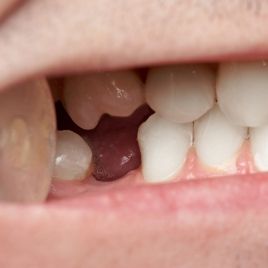 Make arrangements to be at our dental office within one or two hours of the incident. Recover the tooth immediately; only touch the crown when you pick it up. Try to put it back in its original spot in your mouth, or keep it in your cheek to preserve it. You may also keep it in milk or a salt water solution.
Lost Filling/Crown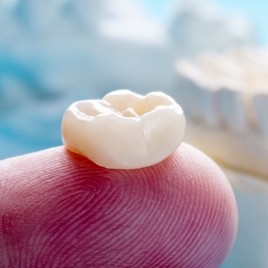 Take the restoration out of your mouth immediately. Check to see if it's still in one piece; if it is, you can put it back on the tooth for protection until your appointment. If the restoration has been lost or is too damaged to be used anymore, you can cover the affected tooth with sugarless gum or dental cement instead.
Head/Neck/Jaw Pain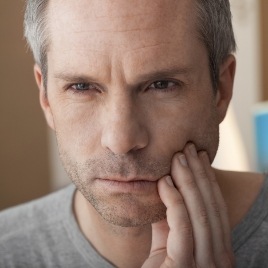 Take an over-the-counter painkiller if needed. Avoid hard or crunchy foods that can make the pain worse; stick to a soft food diet for the time being. Also, be gentle with your teeth in generally; that means no chewing on hard inanimate objects and no using your teeth as tools.
Preventing Dental Emergencies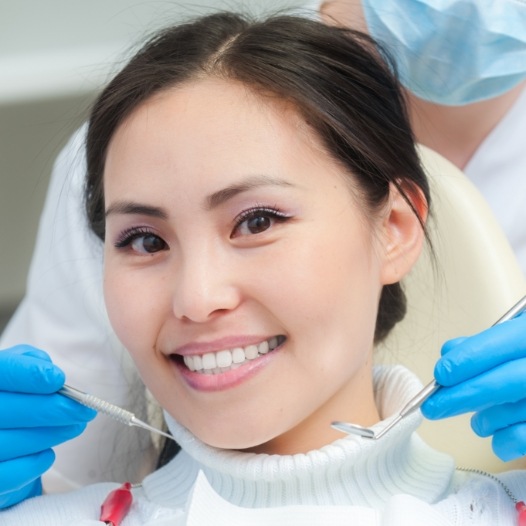 Dental emergencies usually occur with little warning, and they can happen despite your best efforts to avoid them. However, you'll be less likely to experience infection-based emergencies if you practice good oral hygiene by brushing and flossing daily. Also, you should wear a mouthguard if you play sports or if your grind your teeth at night. Certain habits can wear down the teeth and cause them to break, so try not to crunch ice or chew on your pen.
Understanding the Cost of Emergency Dentistry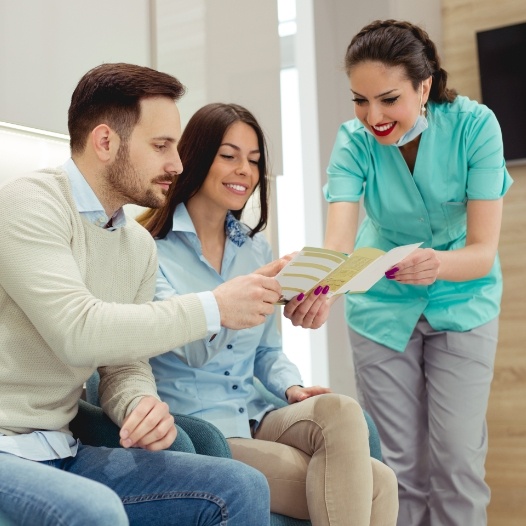 Sometimes all you need is a prescription to treat an infection. However, there are some cases where you might need root canal therapy or other in-depth treatments to stop your pain and prevent further dental damage. Truthfully, the cost of emergency dental care will depend largely on how complex your case is. But no matter what, you'll have our friendly team by your side to make sure you fully understand what's going on and why specific treatments are ideal for your situation.
No Two Dental Emergencies Are the Same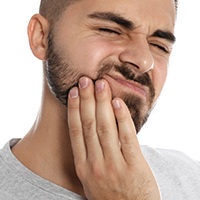 Believe it or not, your initial visit with your emergency dentist in Pensacola is relatively inexpensive. We'll conduct an oral examination, assess the extent of the damage, and determine which treatment can get your smile back to normal. Since the specific procedures you need will depend on the type of emergency you're experiencing, it's impossible to give you an accurate cost estimate until you come in for an exam. A few common solutions to dental emergencies include root canal therapy, extractions, dental crowns, and more. Before moving forward with treatment, we'll thoroughly explain the pricing information so you know exactly what to expect.
Taking Care of Your Smile Can Save You Thousands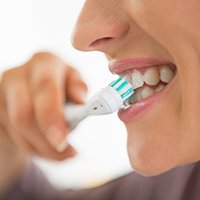 Not all dental emergencies are avoidable, but most happen because of infection, damage, or decay that's gradually worsened over time. Fortunately, you can prevent these incidents by taking proper care of your teeth and gums. Investing in regular preventive dental care and having a solid at-home oral hygiene routine can save you thousands of dollars over the years. Another way to save money is by taking care of a problem before it becomes a complication. For instance, having your dentist look at a painful tooth right away could mean the difference between root canal therapy and needing an extraction.
Does Dental Insurance Cover Dental Emergencies?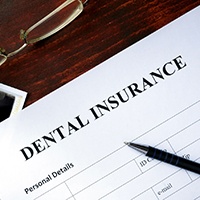 The good news is that most dental insurance plans do offer some form of coverage for dental emergencies. Generally, at least one emergency exam is fully covered each year. Most of the common treatments associated with dental emergencies (i.e., root canal therapy, dental crowns, extractions) may also receive partial coverage, ranging from 50-80% in most cases. Of course, every policy is unique, which is why you should confirm the details of your plan with your insurance provider or dental team. Keep in mind that yearly maximums and deductibles usually come into effect as well. Before committing to any treatment, it's incredibly important that you fully understand your coverage.
Other Options for Making Dental Emergencies Affordable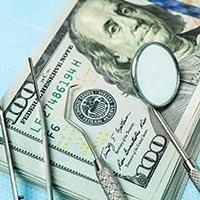 We understand that not every patient will have dental insurance. That's why we offer an additional financing option to help make dental bills a bit easier to manage. With CareCredit financing, you can split up the total cost of your treatment into budget-friendly monthly installments. You can choose a low-to-interest plan and significantly reduce your out-of-pocket expenses. It's a great option for patients on a budget who want to undergo extensive or costly dental work!
If you or someone you know is experiencing a dental emergency, don't hesitate to contact us for assistance. We offer same-day appointments to provide you with the prompt relief you deserve. During your visit, we'll explain your financing options and work with you to create a treatment plan that fits your budget perfectly!
Root Canal Treatment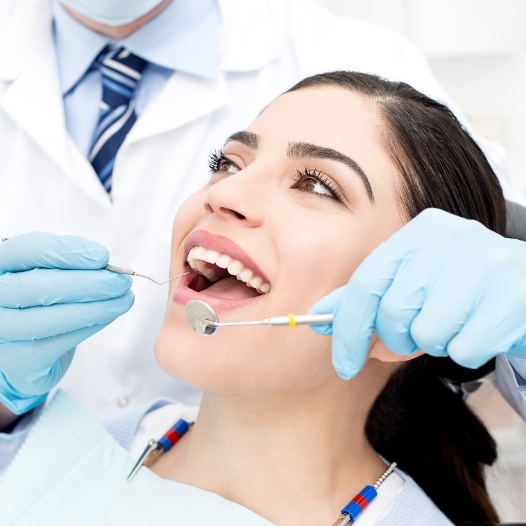 When bacteria have invaded your tooth and are attacking the tissues underneath, a root canal treatment can be performed to stop the infection from spreading to the other teeth or to the rest of the jaw. The tooth is opened so that the pulp can be extracted, and the inner chamber of the tooth is sterilized. Don't worry about pain; a local anesthetic will be used during the procedure, and any discomfort you experience afterwards can be managed relatively easily.
Tooth Extractions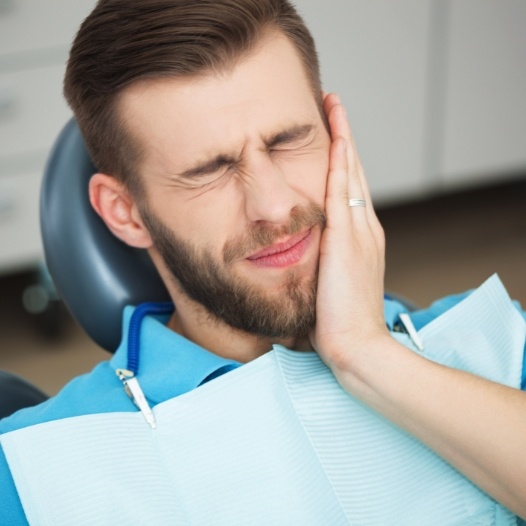 Sometimes a tooth can be so badly damaged that it actually puts neighboring teeth at risk. In situations like this, we'll need to remove the tooth. This can normally be done by loosening it with a dental elevator and gradually pulling it out with forceps. However, in certain cases – such as a tooth that has broken off under the gums – surgery will have to be performed. It's always better to have a full row of teeth, so we'll help you take whatever steps are necessary to replace the tooth.