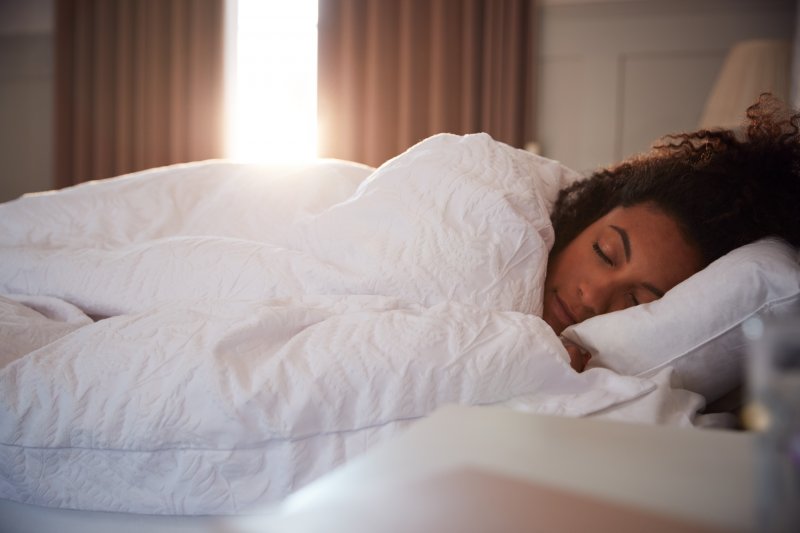 Getting plenty of rest is essential for recovery once you've completed a wisdom tooth extraction. As with any surgery, though, you might find that you have some trouble sleeping afterward due to soreness. Fortunately, there are a few steps you can take to make sure you stay comfortable at night while your mouth is still healing. Below are 5 tips for sleeping after wisdom teeth extractions.
1. Make Sure You're Sleeping in the Right Position
For at least 36 hours after a tooth extraction, you need to keep your head elevated at a 45-degree angle when lying down. This is necessary because when you're lying flat, blood volume tends to increase near the surgical site and the blood vessels constrict more. If that happens, you'll experience more pressure and bleeding, and the healing process will be delayed.
As such, you should take steps to make sure your head remains in an elevated position even while asleep. For extra safety, have someone nearby to keep an eye on you to ensure that your head stays where it needs to be.
2. Take Any Pain Medication as Directed
Your mouth will be numbed for the wisdom tooth procedure, but that doesn't mean you won't experience any discomfort afterward. The pain can be managed with medication, which should keep you comfortable enough to get a good night's sleep. Regardless of whether the medication is prescribed or bought over the counter, you should only take it according to the instructions provided.
3. Create a Comfortable Sleeping Environment
In general, it's easier to get to sleep if you create an environment that's conducive to it. When it's bedtime, make sure that the room is dark and cool. Using a humidifier can also help as it makes it easier to breathe comfortably at night, which is important for sleep.
4. Apply an Ice Pack to Any Swollen Areas
Some swelling is to be expected after wisdom tooth extraction, and the discomfort it causes can be part of what keeps you up at night. You can reduce swelling by applying an ice pack to the area multiple times throughout the day. Remember not to apply ice for any longer than 10 to 20 minutes at a time.
5. Follow Your Post-Op Instructions Carefully
Your dentist or oral surgeon will give you a series of instructions to follow while your mouth is healing, such as only eating soft foods for a while and protecting the blood clot that forms over the extraction site. Following these instructions will help keep you as comfortable as possible, which goes a long way toward making it easier to fall asleep when you want to.
Sleep is always an important part of the healing process. If you would like additional tips for getting some shuteye after having wisdom teeth taken out, don't be afraid to reach out to your dentist.
About the Authors
Dr. Keith Lisonbee and Dr. Dan Henry are proud to be bringing Pensacola families state-of-the-art dentistry with their combined expertise. They can offer same-day appointments in the case of dental emergencies, and they are always more than happy to give patients advice on how to stay comfortable after wisdom teeth extraction and other procedures. To schedule an appointment with them at Patriot Dental, visit their website or call (850) 477-1120.