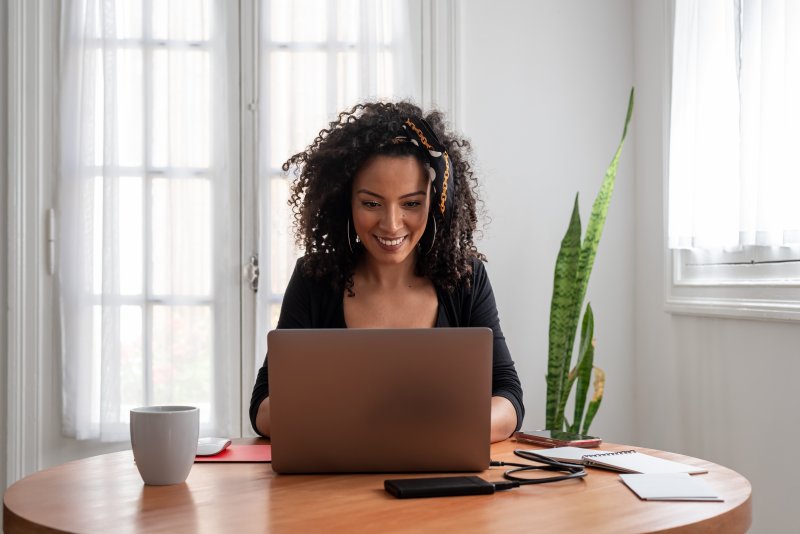 Dental implants offer a long-term solution for missing teeth; they require minimal maintenance, and yet they can stay in your mouth for decades or even the rest of your life! However, just like your natural teeth, dental implants need you to take good care of them if you want them to last as long as possible. And that means breaking any bad habits that could put them in danger, such as these 5 examples.
1. Not Flossing
Less than half of all adults in the United States floss daily. Not flossing is a major risk factor for gum disease, which happens to be a leading cause of dental implant failure. As such, if you don't already floss, you should start as soon as possible while paying extra close attention to the area around your implants. Your goal is to remove any hard-to-reach plaque or debris that could contribute to a gum infection.
2. Smoking
Dental implants rely on a natural process called osseointegration to fuse with your jawbone. Unfortunately, smoking can delay osseointegration, interfering with the growth of new bone. In the worst-case scenario, smoking might even stop osseointegration from completing itself, causing your implants to fail. The sooner you quit smoking, the more likely you'll be able to keep your implants for a lifetime.
3. Biting Anything Not Meant to Be Eaten
Dental implants will let you enjoy all of your favorite foods thanks to the stability and chewing power they provide. That said, they are not made for chewing on fingernails, pen tips, and other inedible objects. Doing so can damage both the implant post and the restoration it supports. Keep your implants safe by giving up any harmful chewing habits.
4. Using Teeth as Tools
Your smile is not a bottle opener, a nutcracker, or a pair of scissors. Trying to use your teeth as tools will only damage them, and the same goes for your dental implants. In fact, it can actually be worse for implant posts because unlike real teeth they don't have a periodontal ligament cushioning them, meaning they're much more vulnerable to pulling or twisting forces. Always take the time to find a proper tool for opening containers instead of putting your implants at risk.
5. Not Seeing Your Dentist
If you're not already seeing your dentist at least twice a year, you'll want to start once you get dental implants. These biannual checkups and cleanings are essential for maintaining your implants, and it gives your dental team a chance to catch problems before they can put your new smile at risk.
Taking care of dental implants isn't that complicated. You just need to be aware of habits that could put it at risk and change your behavior accordingly. Reach out to your dentist today if you have any questions about protecting your re-completed grin.
About the Dentists
Dr. Keith Lisonbee and Dr. Dan Henry lead the dental team at Patriot Dental to provide high-quality care for Pensacola patients. They offer a comprehensive menu of services for protecting and restoring smiles, including in-house dental implant surgery. To schedule an implant consultation with Dr. Lisonbee or Dr. Henry, visit our website or call (850) 477-1120.